Previous Partners for Group Buy
We are looking for coordinator to coordinate the group buy for your project. Being the coordinator will receive exclusive deals on top of the group buy price.
Catnap Lair offers attractive groupby package and exclusive furniture deals to home owners who are moving into their NEW Condo/ EC / BTO. We will provide special furnishing package to selected estates. With a strong combined purchase power, we are able to reduce our selling price massively.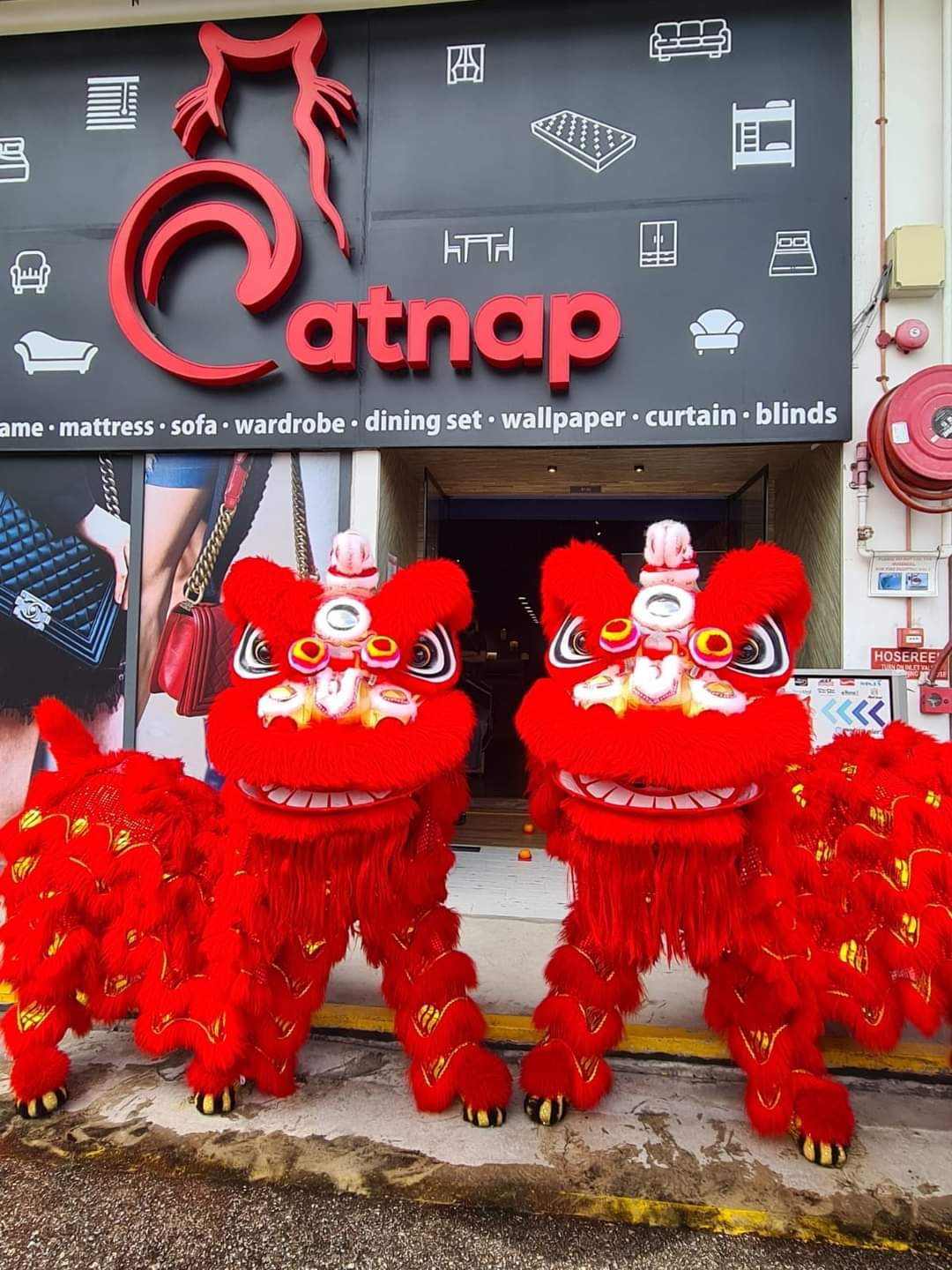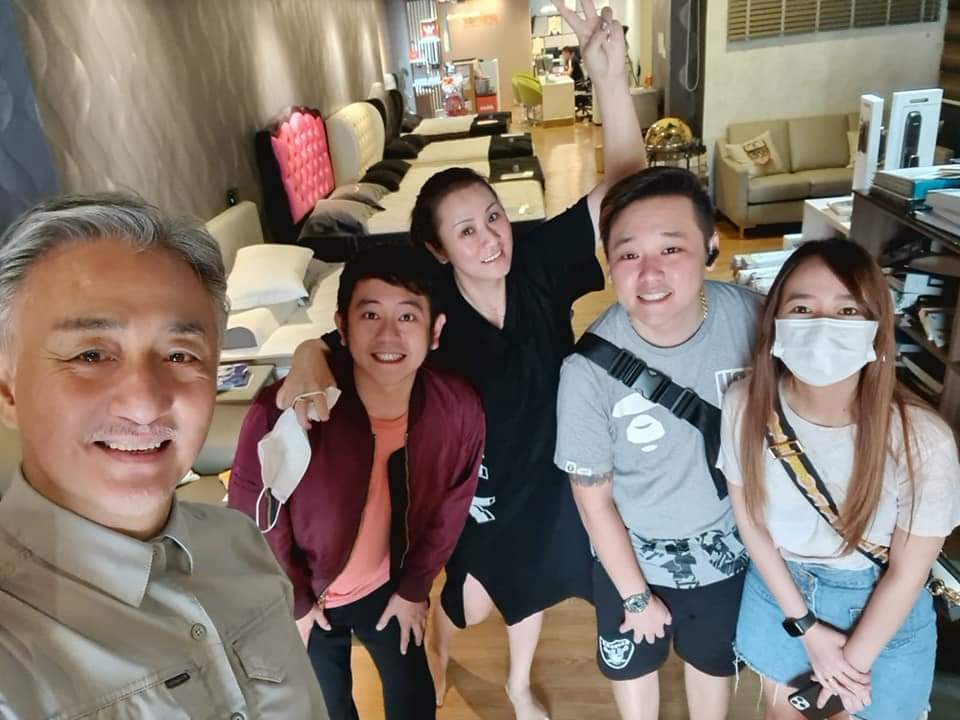 Catnap Lair started since 2016, we completed many successful events for EXPO, Atrium Sales, Groupbuys etc. We are very grateful to our customers who gave us over 300 positive reviews on Google and FB. Our aim is to provide new home owners a one stop solution to satisfy all their furnishing needs, using win-win formula.
Catnap Lair is a place where you can get almost everything under one roof.
We provide wide range of bed, mattresses, sofa, dining, wardrobe, curtains, Korean blinds and wallpaper. We also carry electronic products like SmartZip, Hydroflux water dispenser and Philips digital lock too !
I am confident you will be getting the best deal in Singapore. Most importantly, Catnap is reputable for its after sales service.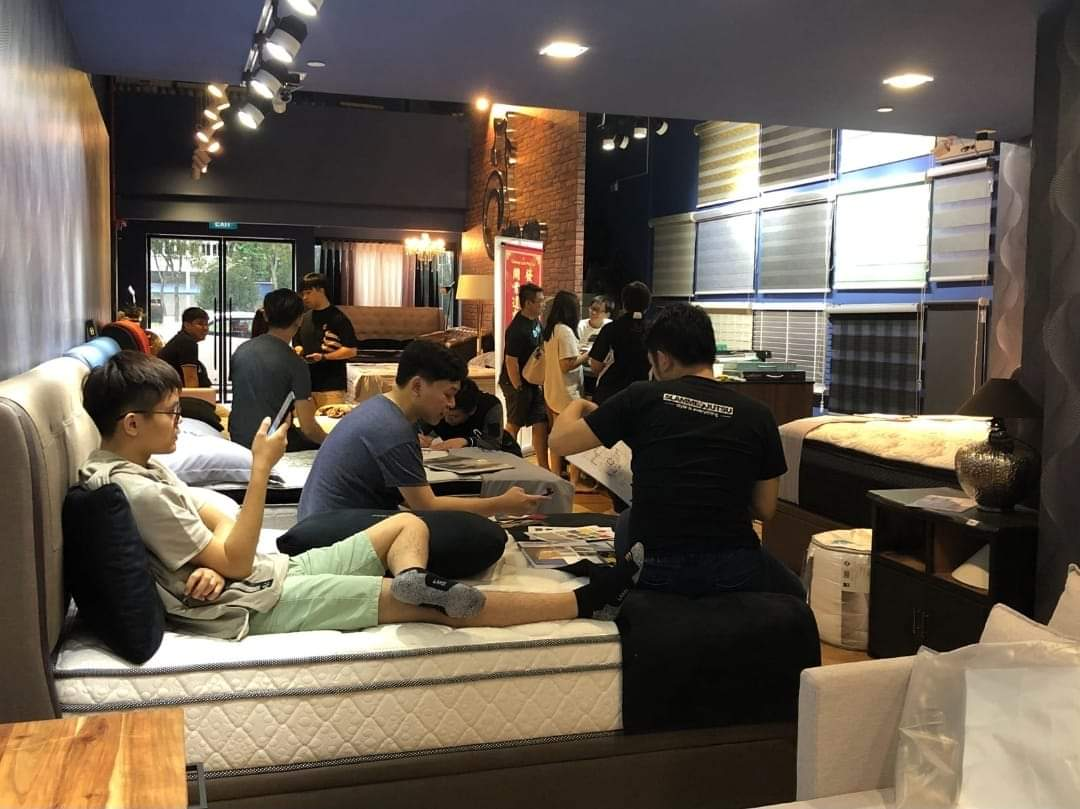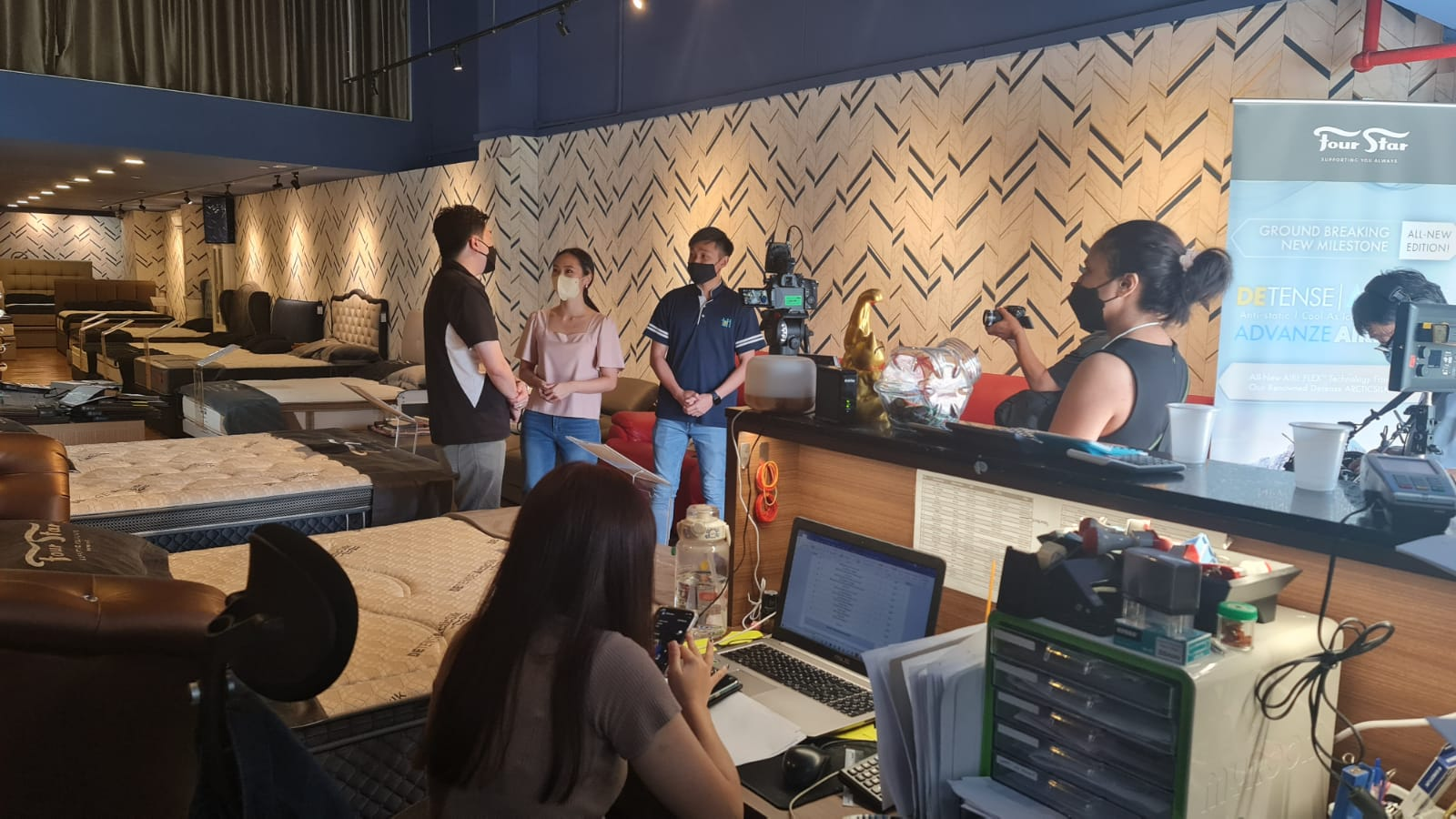 If you are going to collect your keys soon and still looking for the best furniture deal, this is a right time to engage us. With your coorperation, we will create awareness to your neighbours and make the groupby event works !
Once you are onboard with us, we will create group chats on telegram / whatsapp so your neighbours can ask questions and we will assist accordingly. It is totally hassle free for you, hurry click on the button below to start the exciting journey !
Experience Unbeatable Savings with Catnaplair's BTO Group Buy in Singapore
Are you prepared to commence your odyssey towards the acquisition of residential property in the bustling metropolis of Singapore? One need not search beyond the innovative BTO Group Buy initiative by Catnaplair, which aims to transform the aspiration of homeownership into tangible reality, all the while providing substantial financial advantages. Whether you find yourself in the nascent stages of property ownership or possess a wealth of experience as a homeowner, our avant-garde methodology in procuring real estate shall revolutionise your perception of this domain.
Could you kindly elucidate the concept of BTO Group Buy?
The BTO Group Buy, an abbreviation for the intellectually stimulating term "Built-To-Order Group Buy," has emerged as a remarkably innovative concept that has swiftly garnered substantial traction within the realm of the real estate industry. It serves as a unifying platform for individuals who possess a mutual inclination towards procuring real estate assets within a shared development endeavour. By harnessing the potential of collective purchasing, individuals are able to reap the advantages of economies of scale, resulting in discounted rates, lowered prices, and access to exclusive privileges that would otherwise elude them via conventional procurement approaches.
What are the reasons for selecting Catnaplair's BTO Group Buy?
At Catnaplair, we transcend the conventional realm of real estate agencies, assuming the role of your esteemed collaborators in the noble pursuit of transforming your cherished aspirations of homeownership into tangible manifestations of reality. Our BTO Group Buy initiative distinguishes itself from its counterparts due to the following reasons:
Unbeatable Savings: When you join our BTO Group Buy, you're tapping into a treasure trove of savings. When a confluence of participants convenes to engage in the collective acquisition of properties, developers are apt to manifest a heightened proclivity towards proffering notable reductions in price and alluring pricing schemes. This implies that you have the opportunity to safeguard your ideal abode while retaining a substantial portion of your diligently acquired funds in its rightful place – within your possession.
Exclusive Offers: As pioneers in the BTO Group Buy space, we have established strong relationships with leading property developers across Singapore. This statement elucidates the provision of bespoke privileges and enticements specifically designed for our esteemed clientele at Catnaplair. Envision the prospect of indulging in supplementary attributes, enhancements, or even adaptable financial arrangements that may not be readily accessible via alternative avenues.
Expert Guidance: Navigating the world of real estate can be overwhelming, especially for first-time buyers. Our esteemed assemblage of seasoned real estate experts is resolute in their commitment to providing comprehensive guidance throughout the entirety of your journey. From the meticulous curation of a property that aligns harmoniously with your discerning preferences, to the adept facilitation of intricate paperwork and shrewd negotiations, our unwavering dedication lies in guaranteeing an impeccably smooth and tranquil journey.
Community Spirit: What sets Catnaplair's BTO Group Buy apart is the sense of community it fosters. Engage with individuals of similar inclinations who espouse your perspective on the concept of homeownership. Engage in the exchange of profound insights, impart sagacious tips, and recount personal experiences, thereby fostering the establishment of profound and enduring friendships that possess the potential to endure the test of time. Indeed, the pursuit of one's aspirations in acquiring a domicile that embodies their idealised notion of a home ought to be an endeavour that not only culminates in the attainment of said abode, but also provides a sense of fulfilment and gratification throughout the entire process.
What is the rationale behind selecting Singapore as the preferred destination?
Singapore, a metropolis commonly alluded to as the "Lion City," manifests as a veritable haven where the harmonious amalgamation of customary values and contemporary advancements is flawlessly executed. With its flourishing economy, impeccable infrastructure, and profound cultural legacy, Singapore emerges as an optimal abode for individuals seeking a place to settle. The dynamic urban environment is enhanced by verdant expanses, exceptional gastronomic offerings, and a thriving cultural milieu. Through Catnaplair's BTO Group Buy initiative, individuals are afforded the opportunity to actively participate in the vibrant urban landscape, thereby acquiring a coveted portion of metropolitan bliss at an exceedingly alluring price threshold.
The modus operandi of Catnaplair's BTO Group Buy is as follows:
Manifestation of Interest: Kindly demonstrate your inclination towards engaging in the aforementioned endeavour by duly registering with Catnaplair. This grants you the opportunity to receive timely updates, notifications, and exclusive privileges to gain early access to forthcoming BTO initiatives.
Project Selection: Our team diligently conducts comprehensive research on the most recent Build-To-Order (BTO) projects throughout Singapore, meticulously assessing their inherent possibilities, geographical positioning, and the esteemed standing of their developers. We hereby offer you a meticulously curated assortment of choices that impeccably correspond to your individual preferences.
Ascertaining the Cohort: Upon the identification of a project that captivates one's attention, the subsequent step entails convening a collective of cognate individuals who share a mutual interest in said project. As the number of participants within the collective increases, our capacity to exert influence in negotiations is correspondingly augmented.
Negotiation and Acquisition: Equipped with a formidable consortium, we approach the developer with a collaborative purchasing proposition. This is the juncture where our aptitude for negotiation manifests itself. Upon obtaining the developer's explicit consent, the acquisition is consummated at a privileged price threshold.
Commendation of Triumph: I extend my sincerest felicitations to you on your recent acquisition, as you have now assumed proprietorship over a property that not only serves as a manifestation of your lofty ambitions, but also presents an unparalleled opportunity for substantial financial gains. It is now an opportune moment to commemorate and honour your remarkable odyssey towards the attainment of homeownership!
Partake in Catnaplair's BTO Group Buy at present!
Do not allow the exorbitant escalation of real estate prices to dissuade you from acquiring the abode that you are rightfully entitled to possess. Through Catnaplair's groundbreaking BTO Group Buy initiative, the attainment of homeownership in Singapore has reached unprecedented levels of accessibility and gratification. Collaborate harmoniously with a collective of individuals aspiring to attain homeownership, harnessing the power of unity to seize exclusive opportunities and revel in the gratification of substantial financial gains.
The attainment of your ideal abode is within reach through the facilitation of a BTO Group Buy. Embark upon the initial stride towards a more luminous and promising future by engaging with Catnaplair at present. The captivating vistas and dynamic urban milieu of Singapore beckon, offering an unparalleled opportunity to partake in this idyllic haven through our pioneering BTO Group Buy initiative.